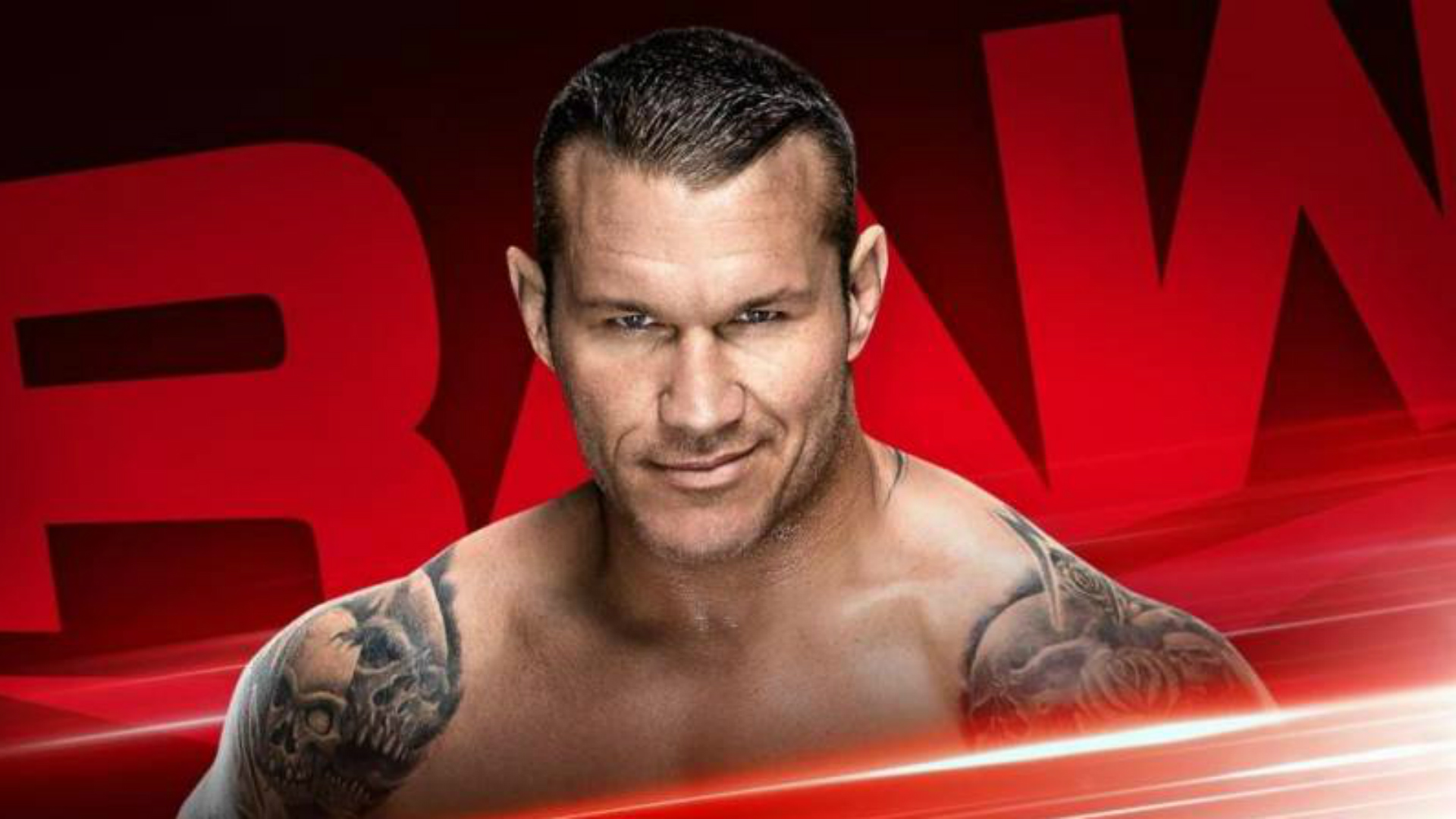 The second-to-last episode of WWE Monday Night Raw before Wrestlemania 36 on Saturday, April 4 and Sunday, April 5, took place from an empty WWE Performance Center in Orlando. 
The show held without fans due to the coronavirus pandemic was better than last week's episode. Raw featured a new lead camera angle centered on the entrance ramp so the focus wasn't on no fans being inside the WWE training facility. 
Join DAZN and watch more than 100 fight nights a year
The primary focus of Raw was on promos to promote Wrestlemania 36. Brock Lesnar with Paul Heyman came out to preview the WWE championship match against Drew McIntyre, AJ Styles challenged The Undertaker to a Boneyard match. The show ended with a great promo by Randy Orton telling Edge that the reason he's attacked him for the last two months is because of how much he loves his former tag team partner. Then in closing, he accepted Edge's callout for a Last Man Standing match at pro wrestling's biggest annual event.
Here is what happened on the latest edition of Monday Night Raw. 
WWE Monday Night Raw live results, updates
(All times Eastern.)
10:55 p.m.: Orton said Edge was right about one thing on last week's Raw in that he never had to earn anything since he got into WWE. Orton said he took the torch from Mick Foley when they battled at Wrestlemania and Backlash in 2004. He says grit is longevity, not sitting up and looking at the ceiling for the last nine years. Orton claims no one has more grit on the WWE roster than him. 
Orton tells Edge that everything he's done to him the last couple of months was out of love for his love. He accepts the challenge for Wrestlemania and says Edge might be writing the book but he will be the one to write the last chapter at the "Showcase of the Immortals". 
A fantastic promo by Orton to close things out. The microphone work between Edge and Orton has been the best thing on WWE television in a number of years. 
10:54 p.m.: Randy Orton comes out for the show-closing segment of Raw to respond to Edge's challenge of a Last Man Standing match at Wrestlemania.
10:49 p.m.: Flair defeated Asuka to retain the Smackdown women's title. Another great move by WWE, highlighting a talent winning a spectacular match because this was Flair's best one to date. 
10:25 p.m.: Another bout from the rewind machine as Charlotte Flair battles Asuka for the Smackdown Women's title at Wrestlemania 34. Asuka came into the match undefeated in NXT/WWE and Flair had a ton of momentum.
10:24 p.m.: Rollins explains to Owens that without him, there would be no Performance Center or NXT if it wasn't for his blood, sweat and tears. He questions why Owens would challenge him at Wrestlemania when he's won the Universal and WWE championships on those shows. Rollins says he's a God at Wrestlemania while Owens' been a failure. He walks away as Owens ponders what Rollins said. 
A fantastic promo from Rollins. You believed every word that came out of his mouth which is exactly how an interview segment should be. Well done by Rollins.
10:18 p.m.: Kevin Owens comes out and starts cutting a promo when his opponent at Wrestlemania, Seth Rollins, comes out.
Aleister Black runs through Leon Ruff in seconds
10:14 p.m.: As soon as the ring introductions were done, Black immediately sat down with his legs folded. Ruff kept telling him to get back up. He should told Black to continue sitting. Black rose up and blasted up with Black Mask to win in less than a minute. That kick is a thing of beauty.
10:10 p.m.: Coming up on Raw, Aleister Black faces Leon Ruff.
10:04 p.m.: As Baszler was discussing the last time she was in the ring with Lynch, you hear a chair smacking Baszler's back. The lights come on and it's Lynch. She hits Baszler with the chair again and leaves with a huge grin on her face.
A good interview from Baszler and nice to see Lynch finally one up the challenger. Fans knew the buildup would be solid but can they deliver when the bell rings?
10:02 p.m.: Baszler said she wants the belt because she wants to destroy and her becoming the champion would destroy Lynch.
10:00 p.m.: An interview inside the ring is occuring wih Shayna Baszler, who faces Becky Lynch for the Raw Women's title at Wrestlemania. I like the setting of a spotlight centered on Baszler and Charley Caruso.
The Street Profits squash Shane Thorne and Brendan Vink
9:56 p.m.: Thorne and Vink didn't get in any offense as the tag team champions won with Ford hitting a frog splash. The height Ford gets on the frog splash is quite breathtaking. It's definitely the best frog splash I've seen in quite some time.
9:48 p.m.: Right now on WWE Raw, The Street Profits are taking on Shane Thorne and Brendan Vink from NXT in tag team action.
Andrade and Angel Garza beat Cedric Alexander and Ricochet 
9:41 p.m.: By far, the best match on WWE television since having to go to this new format of no fans inside their shows. They let these four guys show how good of workers they really are. The changing of the cameras has made a world of difference. 
Andrade won the contest for his team, connecting with Judas Effect for the pin even though the referee was hesistant in counting to three. Afterwards, The Street Profits came down and hit Andrade and Garza with double dropkicks. A good segment.
9:30 p.m.: It's good to see this one getting a little bit more time.
9:20 p.m.: The Raw tag team champions, The Street Profits come out to the commentary desk to get a good look at their challengers at Wrestlemania, Garza and Andrade. Why a commerical break three minutes into the match? Let it breathe a bit before taking a break.
9:09 p.m.: The first match on Raw is about to get underway as Andrade and Angel Garza take on Cedric Alexander and Ricochet. Intrigued to see if WWE gives them some time because since they've been forced to do empty-arena shows, they've been hesistent to put them on and have been relatively short.
9:06 p.m.: Styles wants The Undertaker from the past, not the one posting photos on Instagram. He then challenges him to a Boneyard match. What kind of contest is that?
Not a good promo at all. It felt forced instead of natural. 
9:02 p.m.: Who is already tired of the hook for Wrestlemania, "Too Big for Just One Night"?
9:00 p.m.: A.J. Styles is out to cut a promo to preview his match against The Undertaker. 
8:52 p.m.: From what the announcers keep saying, the Raw matches at Wrestlemania appear to airing on Saturday, April 5. 
8:50 p.m.: Lesnar pins Rollins after rising from the dead on the outside to pummel Cena and Rollins before finishing the latter off with an F5 to retain the belt. A great performance by all three guys, especially from Lesnar and Rollins.
8:16 p.m.: Well, this didn't last long for WWE to go back to airing old matches. Right now, we have the WWE championship bout from the 2015 Royal Rumble, as Lesnar defended the belt against John Cena and Seth Rollins. A great one to show by WWE to highlight Lesnar as this was the former UFC heavyweight champion at his peak since his return to pro wrestling. You get people to show how good Lesnar is when motivated.
8:06 p.m.: Heyman says Lesnar will make it quick but not painless in retaining the title and that McIntyre will be another 'b— that tried' in losing to his client. A solid promo from Heyman, who is one of the best talkers in the wrestling industry. You can tell WWE followed AEW's lead from their episode of "Dynamite" on Wednesday and placing the hard camera to face the entry way so no one can there's no fans inside the venue. I wonder who is watching AEW every Wednesday.
8:03 p.m.: Raw begins with an in-ring promo by Paul Heyman and WWE champion Brock Lesnar, previewing Lesnar's title match against Drew McIntyre at Wrestlemania 36.
8:00 p.m.: Welcome to Sporting News' live coverage of WWE Monday Night Raw from an empty-arena at the WWE Performance Center in Orlando. How does WWE pull off a three-hour show after failing on last week's Raw? Sit back, grab the refreshments and let's see what WWE does two weeks before Wrestlemania 36.