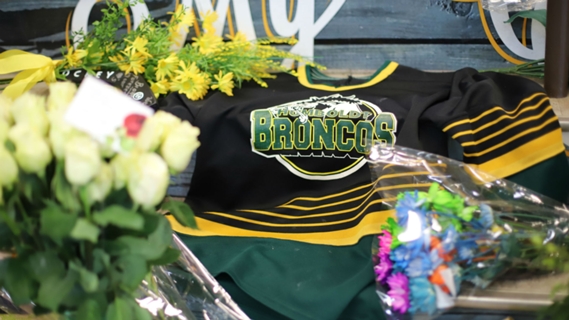 April 6 marks the two-year anniversary of the tragic Humboldt Broncos bus crash that killed 16 people and injured 13 on a highway in Saskatchewan. 
On Monday, Canadian Prime Minister Justin Trudeau started off his daily COVID-19 press conference marking the anniversary.
"From coast-to-coast-to-coast, we remember the 16 lives that ended much too soon and the many more that were changed forever," he said, adding, "You, the community of Humboldt, along with all Canadians who stand with you have shown incredible strength and resilience and just like the people putting out hockey sticks or wearing the jersey you remind us that together, we can get through even the darkest of times."
Along with hockey sticks being left outside for the boys, tributes were also shared on social media.