It's officially the start of spring, which means it's time for all the Aries to shine!
We've officially left Pisces season in the past so the passionate fire sign of Aries can take center stage, including many of our favorite celebrities. 
Today, we're celebrating the stars who share this sun sign!
For any fan of astrology, it'll be unsurprising to find that so many of our most notable celebrities subscribe to the same horoscopes, as Aries are known for their ambition and boldness, two traits essential for any kind of artist.
Aries are described as being relentless, confident and motivated, which are all ingredients to breaking in as an actor, musician or any kind of public figure.
So, who are some of our favorite stars who fall under the sun sign?
You've got actors like Paul Rudd, Reese Witherspoon and Emma Watson on the list. There's also quite a few comedians, from Conan O'Brien to Chris D'Elia who make us laugh.
There are also some iconic musicians, such as Lady Gaga and Mariah Carey, proving that Aries know how to build an empire.
Take a look at the list of some of our favorite Aries celebs below!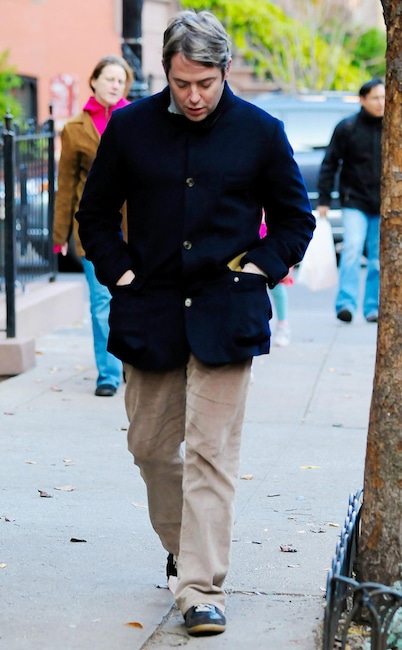 Joseph Giannattasio/PacificCoastNews.com
Matthew Broderick

March 21
The Ferris Bueller's Day Off star won a Golden Globe for his portrayal as the hooky-playing kid.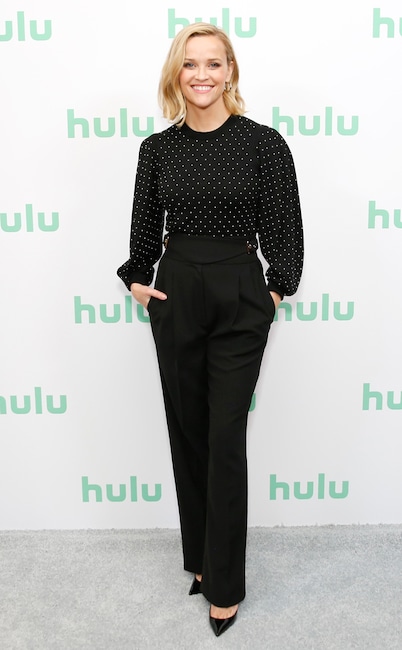 Rachel Murray/Getty Images for Hulu
Reese Witherspoon

March 22
Reese Witherspoon can add producer to her long list of achievements, as she is behind shows like Big Little Lies and the new series Little Fires Everywhere.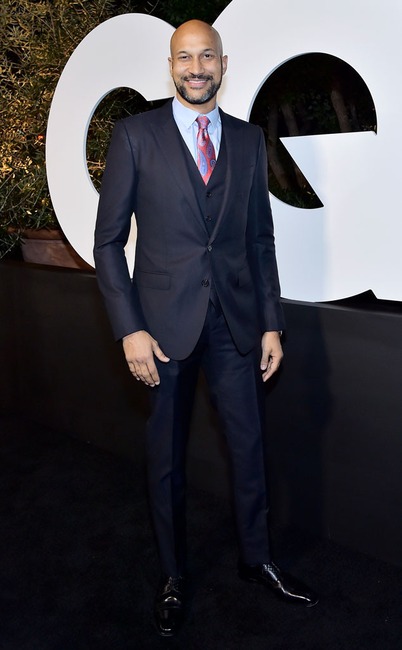 Stefanie Keenan/Getty Images for GQ Men of the Year 2019
Keegan-Michael Key

March 22
The hilarious half of Comedy Central's Key & Peele was the voice of Ducky in Toy Story 4.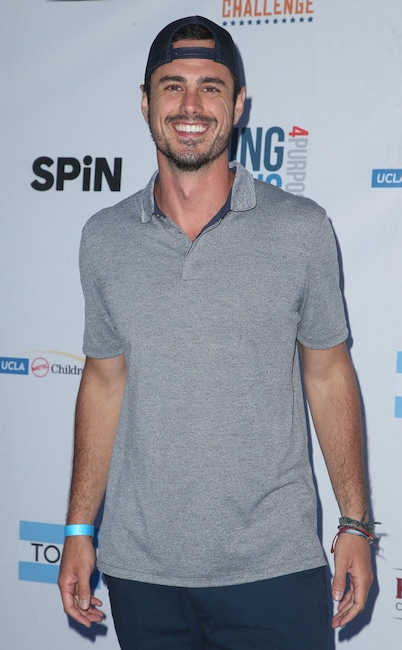 MediaPunch/Shutterstock
Ben Higgins

March 23
Miss Ben Higgins' season of The Bachelor? You can always tune in to his podcast, Almost Famous, to hear his latest hot takes.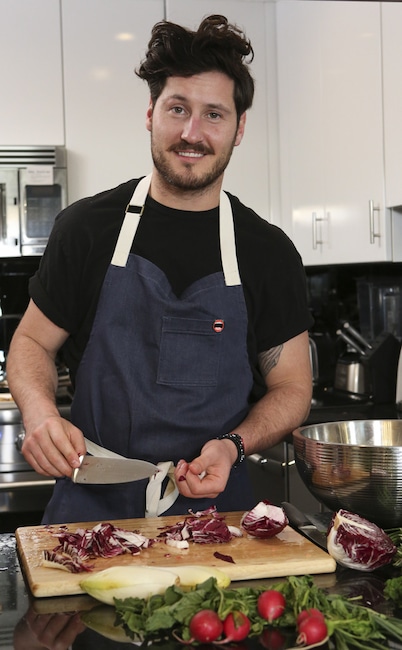 Lucianna Faraone Coccia/Getty Images for Project Foodie
Val Chmerkovskiy

March 24
The Dancing with the Stars alum recently got married this past summer to Jenna Johnson, another dancer who he met on the iconic dancing competition show.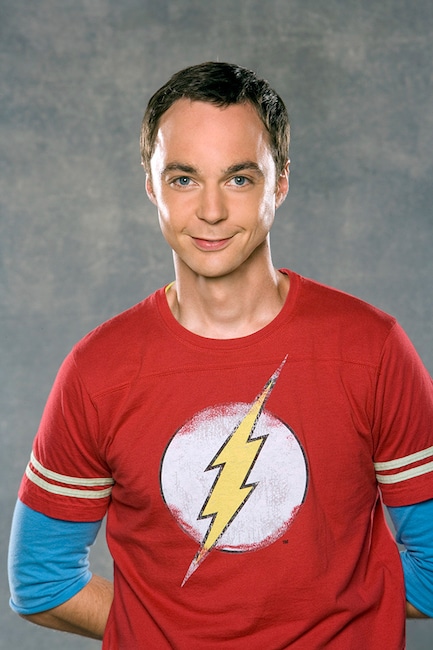 Monty Brinton/CBS
Jim Parsons

March 24
The Big Bang Theory actor now narrates the show's spin-off, Young Sheldon.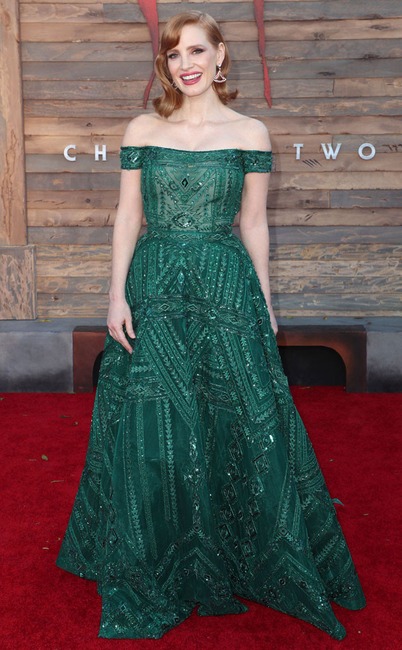 John Salangsang/Shutterstock
Jessica Chastain

March 24
The Golden Globe-winning actress was recently seen in the thrilling It: Chapter Two movie.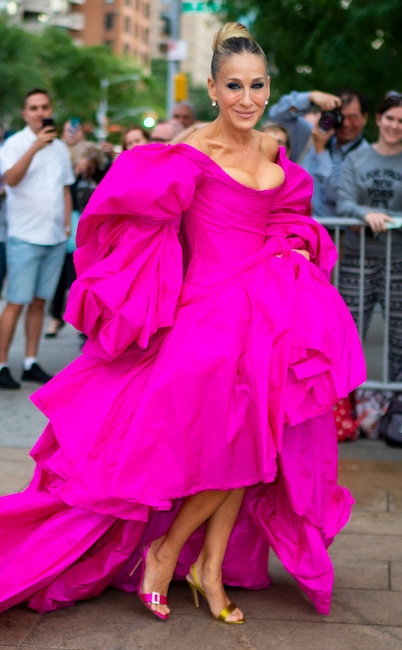 Gotham/GC Images
Sarah Jessica Parker

March 25
The Sex and the City star is best known for her role as Carrie, but she got her start on Broadway in the play Annie.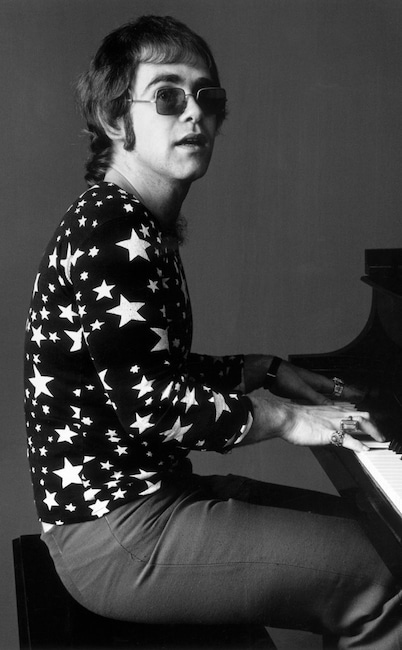 Jack Robinson/Hulton Archive/Getty Image
Elton John

March 25
This famous singer added a second Oscars trophy to his collection when Rocketman's "(I'm Gonna) Love Me Again" took home the gold at the Academy's 2020 ceremony.
Laomejin/ZCOOL HelloRF/Shutterstock
Keira Knightley

March 26
The Pirates of the Caribbean actress' name spelling may be unique, and that's because it was actually a mistake! Hilariously, Keira's parents mean to name her "Kiera," but misspelled her name on the registration.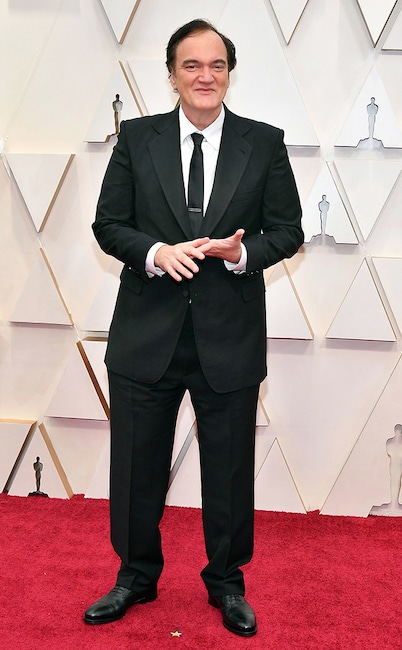 Amy Sussman/Getty Images
Quentin Tarantino

March 27
The world-renowned director's latest film, Once Upon a Time…in Hollywood, transported us back to 1960's Hollywood, which is an era that the filmmaker is obsessed with.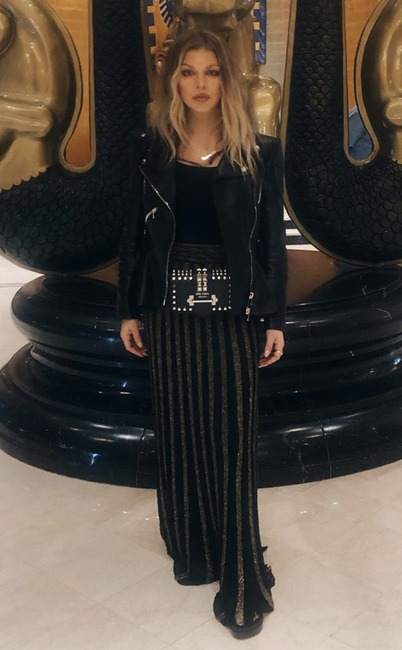 Instagram
Fergie

March 27
Did you know that Fergie's stage name is actually a nickname that both her dad and grandpa go by, too? Now you do!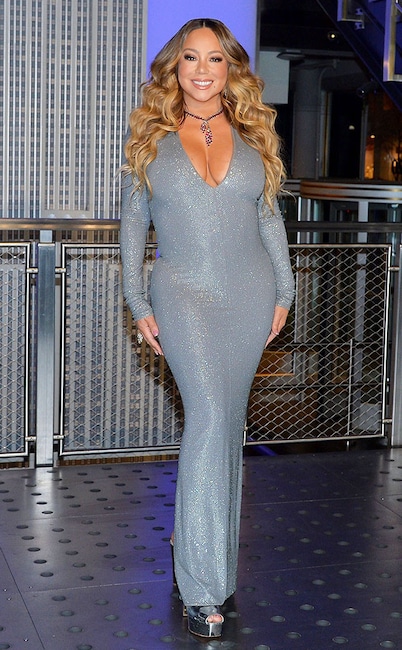 Kristin Callahan/ACE Pictures/Shutterstock
Mariah Carey

March 27
Mariah Carey is simply iconic, and has the talent to back it up as she is the record-holder for the most number one singles by a solo artist.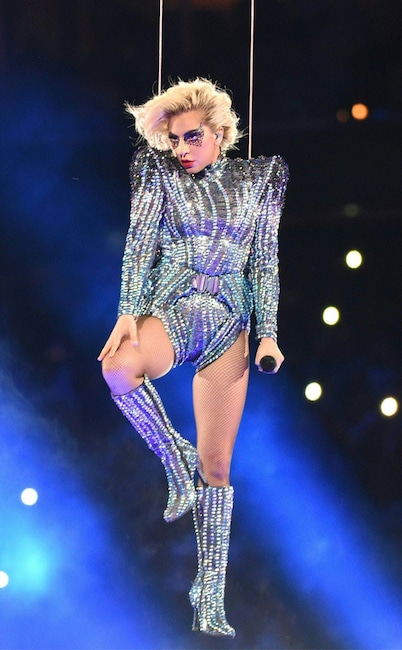 TIMOTHY A. CLARY/AFP/Getty Images
Lady Gaga

March 28
A star was born in 2008 when Lady Gaga released The Fame, but keep an eye out because her latest album, Chromatica, will drop on April 10.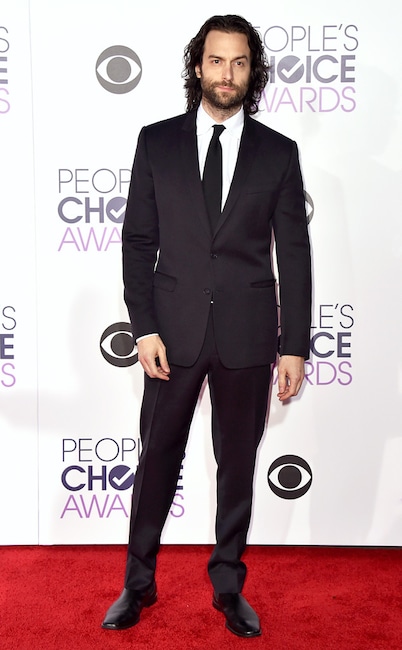 Jordan Strauss/Invision/AP
Chris D'Elia

March 29
Chris D'Elia is a hilarious comic, but also can pull off a serious acting role. In fact, you may have spotted him as the predatory comic in season two of You.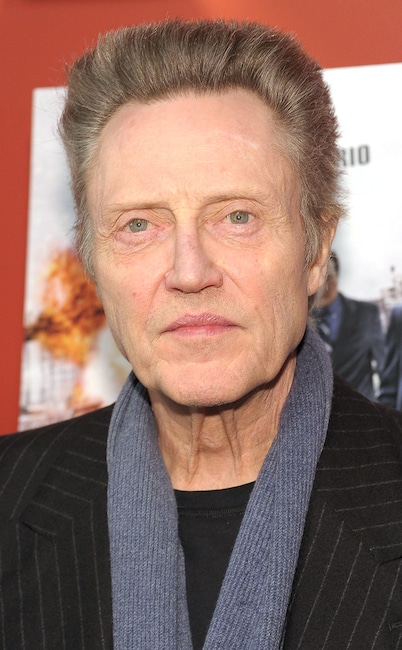 Michael Loccisano/Getty Images
Christopher Walken

March 31
Sure, you know him from his many acting roles, but one of Christopher Walken's most impressive performances to date has to be when he danced in Fatboy Slim's music video "Weapon of Choice."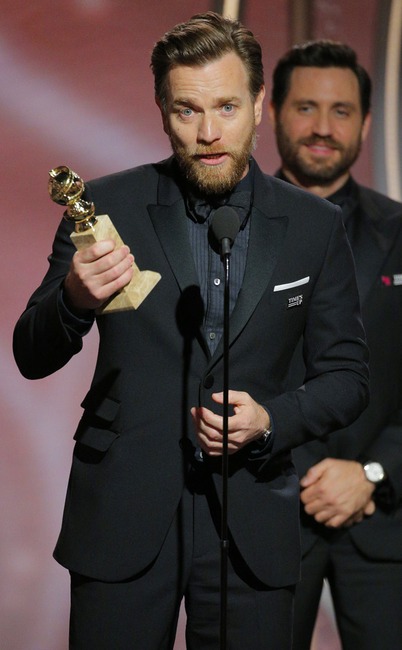 Paul Drinkwater/NBC
Ewan McGregor

March 31
Did you miss Ewan McGregor's performance in Birds of Prey? You're in luck, as the movie's digital release got pushed up in light of COVID-19, so you can watch the actor's compelling take on the role over and over again.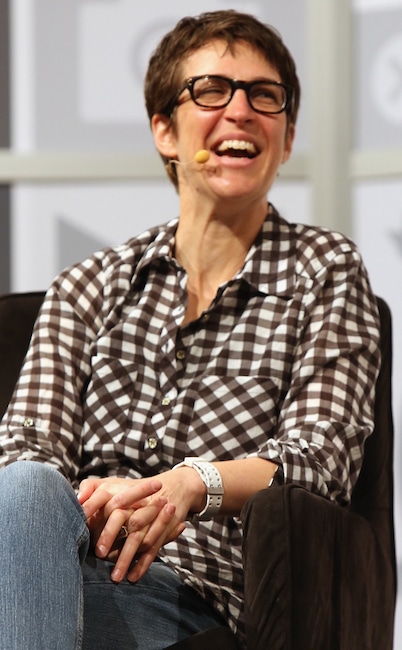 Mindy Best/WireImage
Rachel Maddow

April 1
Rachel Maddow is a talented anchor and a trailblazer, as she is the first openly lesbian anchor to host a prime-time news program in the United States.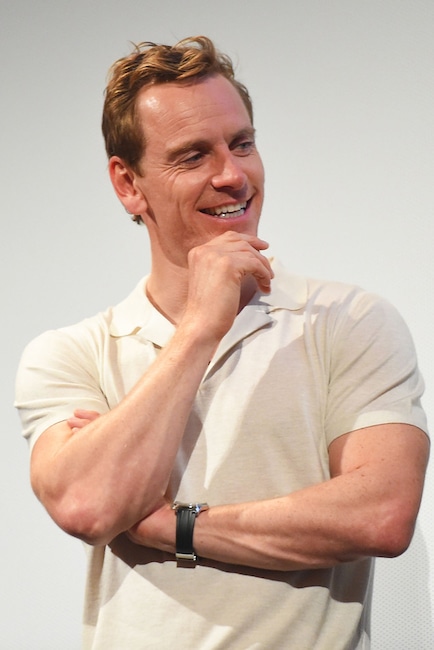 Matt Winkelmeyer/Getty Images for SXSW
Michael Fassbender

April 2
Before breaking into the business as an acclaimed actor, Michael Fassbender held a variety of day jobs like being a bartender and working for Dell computers.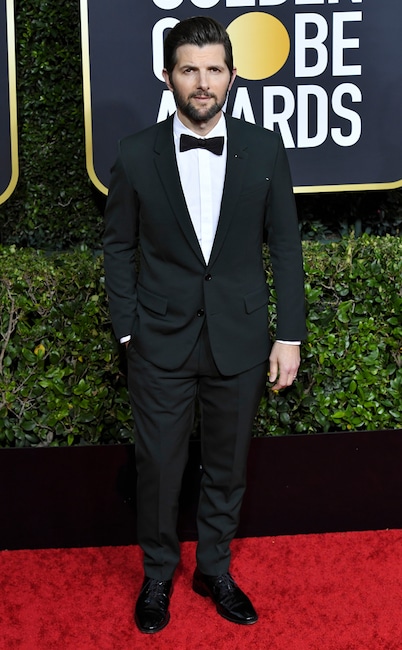 Rob Latour/Shutterstock
Adam Scott

April 3
This charming actor was so obsessed with Mark Hamill that he told Jimmy Kimmel he invted the Star Wars actor to his birthday party when he was a child.
Which made it all the more fun when Kristen Bell surprised the Big Little Lies actor by bringing out Hamill onto the show for Star Wars Day.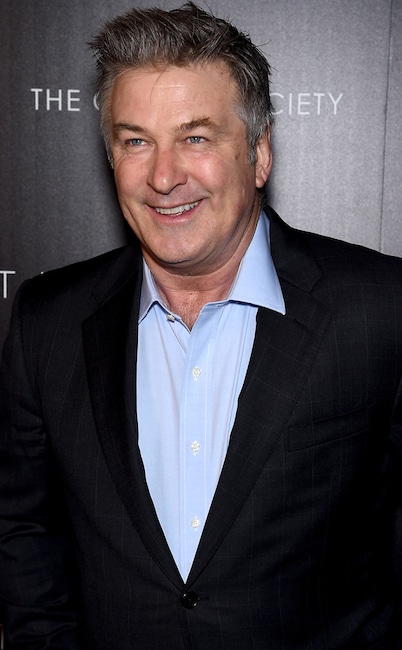 Dimitrios Kambouris/Getty Images
Alec Baldwin

April 3
If you tune into Saturday Night Live to check out Alec Baldwin's impression of Donald Trump, you're in good company. Portraying the President nabbed Baldwin a Primetime Emmy in 2017.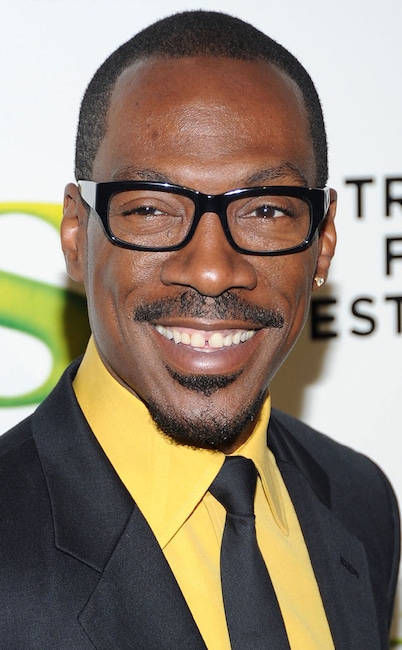 Jason Kempin/Getty Images
Eddie Murphy

April 3
While Eddie Murphy knows how to make us laugh, he's had plenty of hardship in his life. His father passed away when he was 8 years old and he was in foster care after his mother fell ill.
However, he's stated those challenges developed his sense of humor, where he went on to become a Golden Globe-winning performer and one of the most influential standup comedians of all time.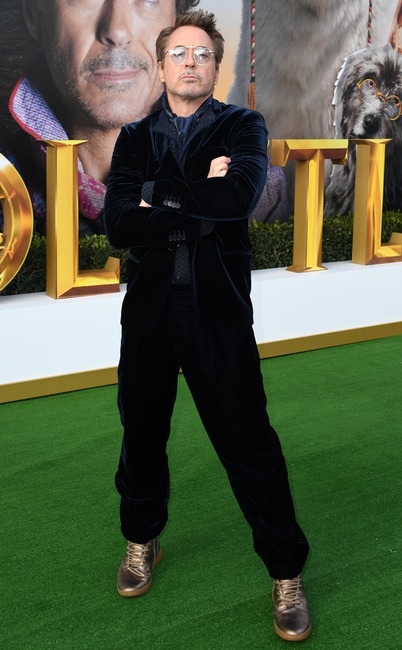 Jon Kopaloff/Getty Images
Robert Downey Jr.

April 4
You know him from the Iron Man, Tropic Thunder and Avengers films, just to name a few, so it's no surprise that Robert Downey Jr. is the second-highest box-office grossing star of all time.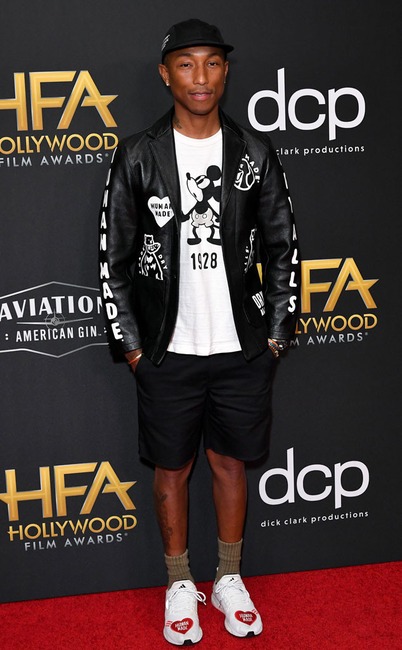 Rob Latour/Shutterstock
Pharrell Williams

April 5
Sure, you know him for his songs, but did you also know that Pharrell Williams co-composed The Amazing Spider-Man 2's soundtrack with Hans Zimmer, too?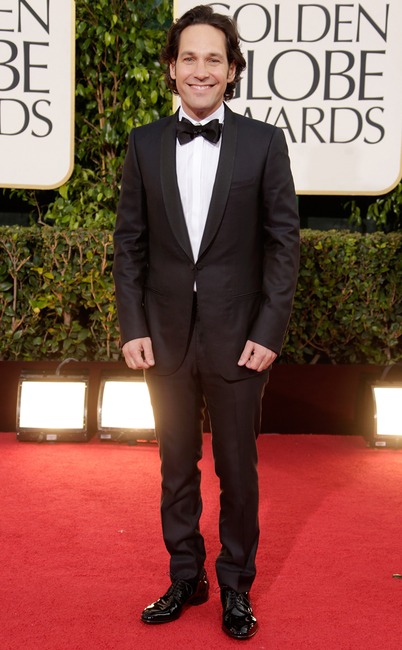 Jeff Vespa/WireImage
Paul Rudd

April 6
Turns out the sweet actor also has a sweet tooth, as he and Jeffrey Dean Morgan co-own a candy store in Rhinebeck, New York together.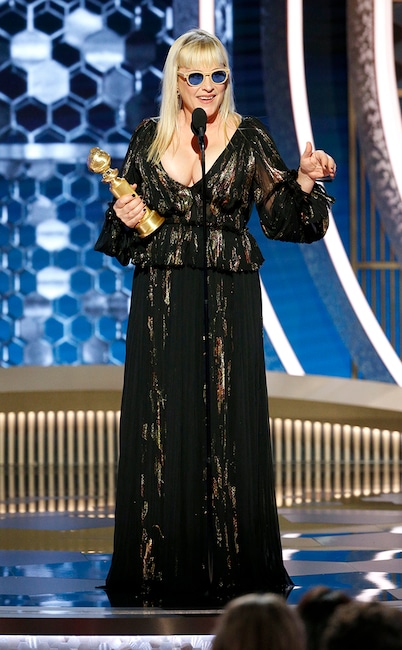 Paul Drinkwater/NBC
Patricia Arquette

April 8
You may know her from her award-winning performance on The Act, but Patricia Arquette is also a philanthropist, including having helped build homes for Haitians after earthquakes rocked the region in 2010.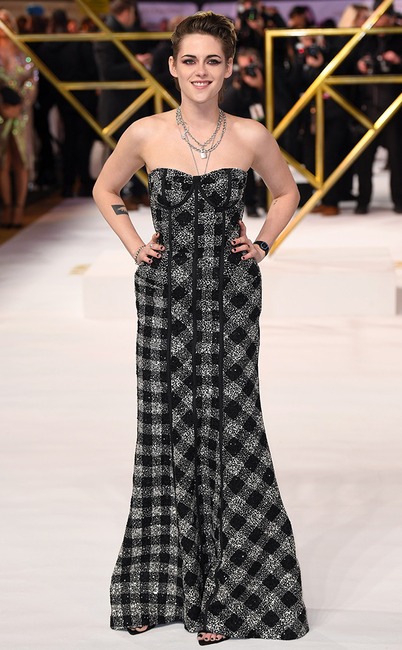 Karwai Tang/WireImage
Kristen Stewart

April 9
While she will always be Bella in our hearts, Kristen Stewart has proved time and time again she holds her own in serious, dramatic roles and is the second American ever to have won the César Award.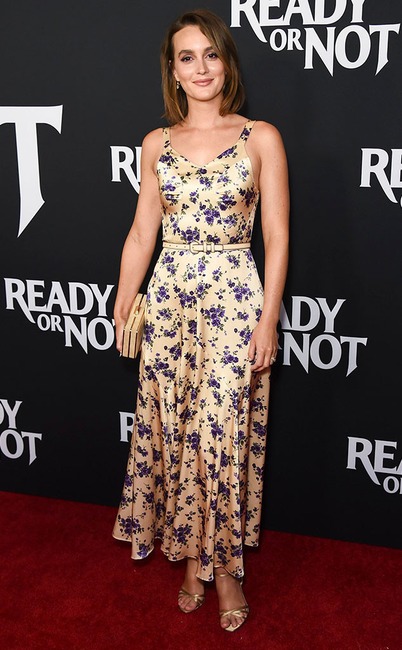 Jordan Strauss/January Images/Shutterstock
Leighton Meester

April 9
Gossip girl, here. Leighton Meester's most known role is portraying Blair on Gossip Girl, but she also is a musician and was even featured on Cobra Starship's 2009 song "Good Girls Go Bad."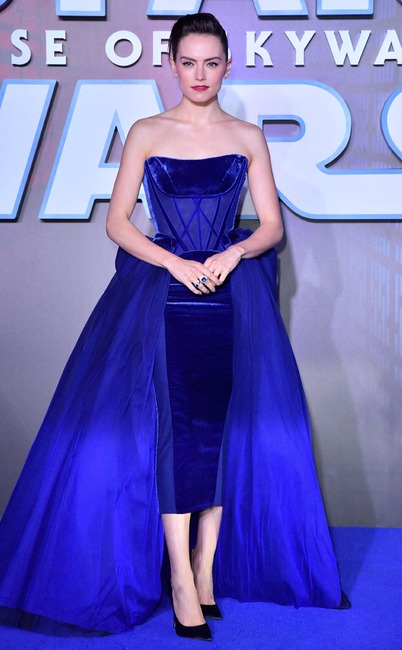 Anthony Harvey/Shutterstock
Daisy Ridley

April 10
When Daisy Ridley was cast in Star Wars, she was relatively an unknown name, but many praised the move, saying that the original Star Wars films also found new names to star in the franchise.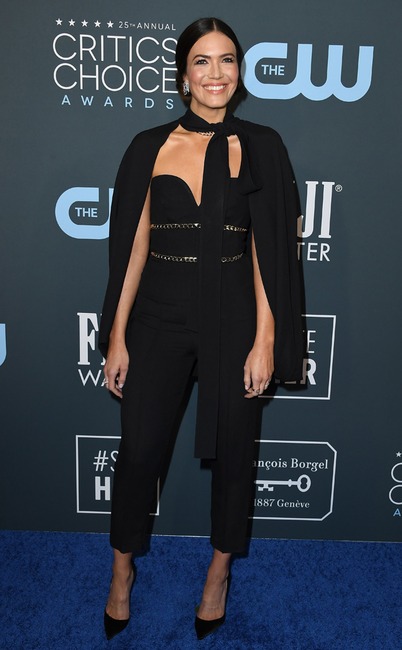 Steve Granitz/WireImage
Mandy Moore

April 10
Mandy Moore's story of being discovered may be the craziest, as her path to fame came about when a FedEx delivery driver heard her sing and forwarded her demo on to his friend at recording company, who eventually got her signed.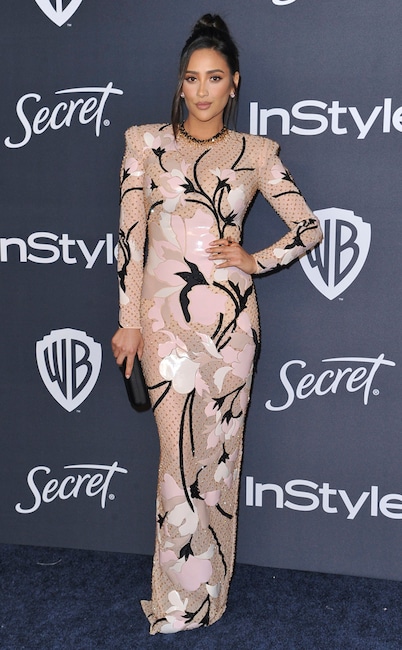 Richard Shotwell/Invision/AP/Shutterstock
Shay Mitchell

April 10
Got a secret, can you keep it? Originally, Shay Mitchell auditioned for the role of Spencer Hastings on Pretty Little Liars before she was selected to play Emily.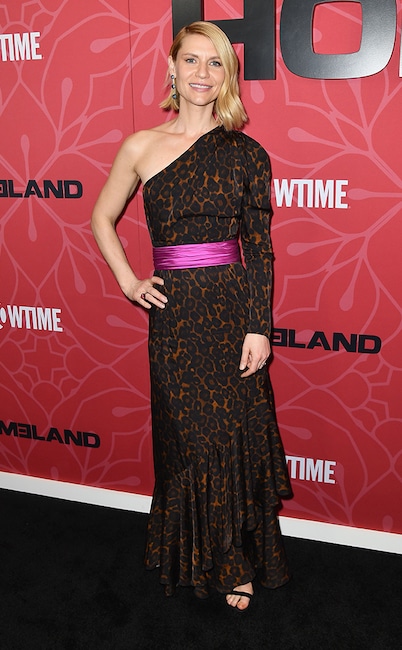 ANGELA WEISS/AFP via Getty Images
Claire Danes

April 12
Before she pursued acting, Claire Danes went to Yale to study psychology. However, she dropped out to pursue her dream of acting instead, and we're so happy as she's one of our favorite actresses to see on screen.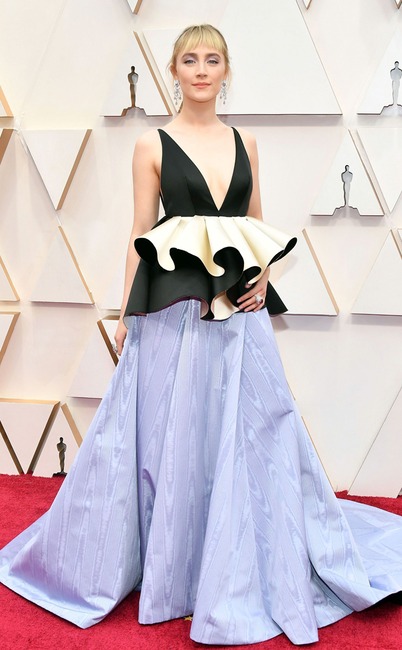 Amy Sussman/Getty Images
Saoirse Ronan

April 12
The rising star is an international phenomenon for her work, but also because she holds both American and Irish citizenship!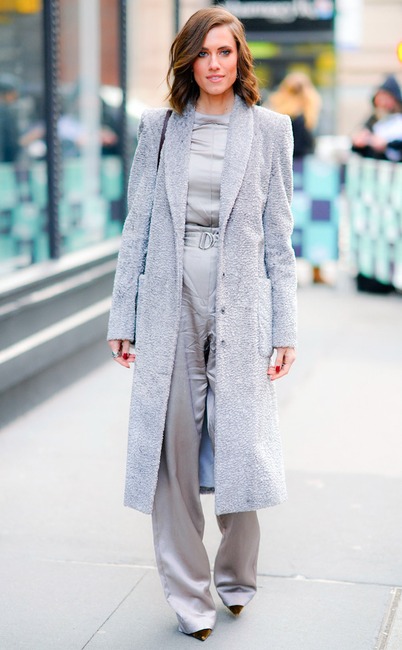 Gotham/GC Images
Allison Williams

April 13
Allison Williams was discovered by Judd Apatow after uploading a YouTube video that convinced the director she would be perfect for a role on Girls.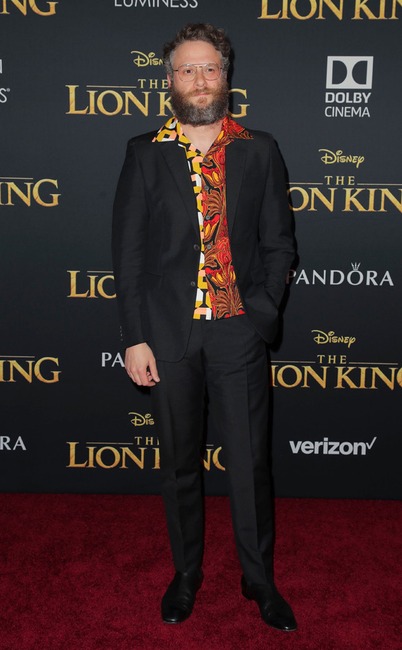 Chelsea Lauren/Shutterstock
Seth Rogen

April 15
Seth Rogen was always destined for a career in comedy, telling jokes when he was barely a teenager, and he even wrote the first draft of Superbad when he was only 13 years old.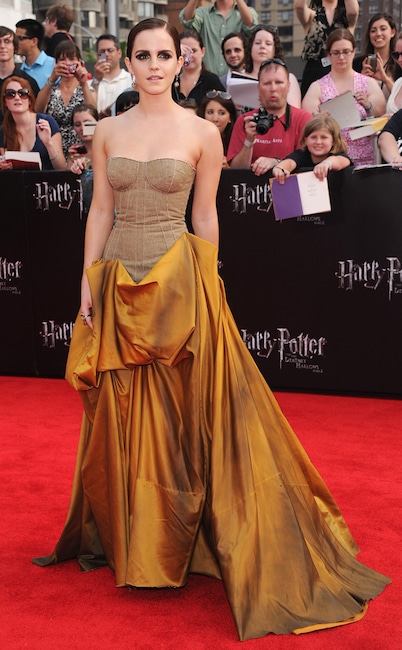 Dimitrios Kambouris/Getty Images
Emma Watson

April 15
While many actors get their big break over time, Emma Watson's first role was her breakout, with the actress' first part being Hermione Granger in Harry Potter.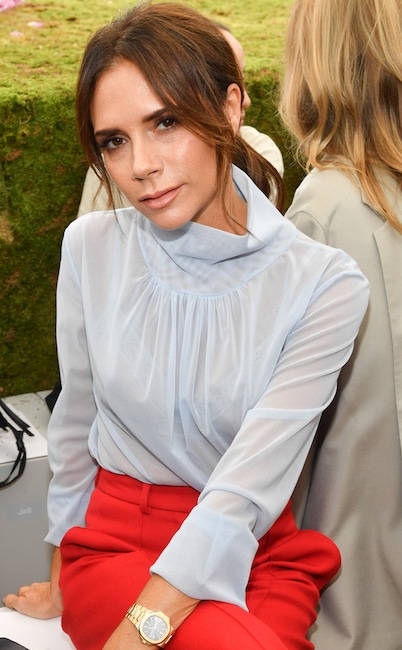 Stephane Cardinale – Corbis/Corbis via Getty Images
Victoria Beckham

April 17
The Spice Girls star is also a fashion icon and has launched her own clothing line as well as was the first ever People's Choice Awards Fashion Icon recipient.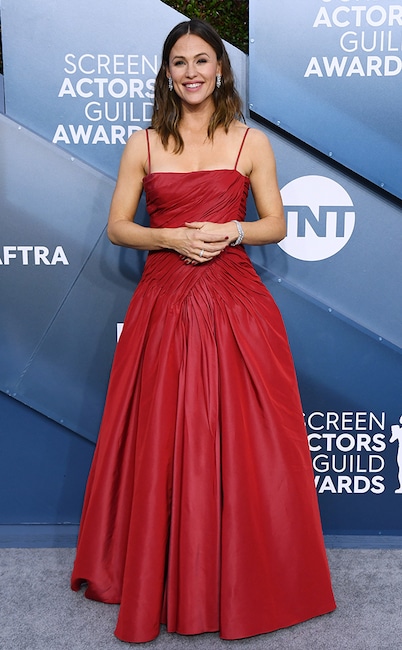 David Fisher/Shutterstock
Jennifer Garner

April 17
Beyond being an amazing actress, Jennifer Garner is also an amazing person and serves on the board for the charity Save the Children.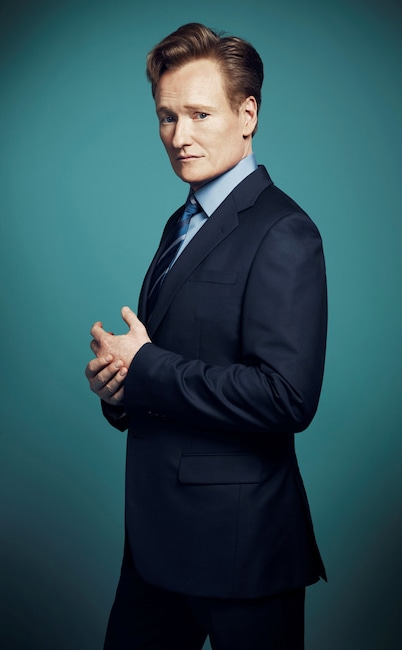 Turner Entertainment Networks
Conan O'Brien

April 18
The hilarious host got his start as the president of Harvard's infamous comedy publication The Harvard Lampoon, which frequently is a breeding ground for comedy writers that go on to places like Saturday Night Live (including Conan O'Brien).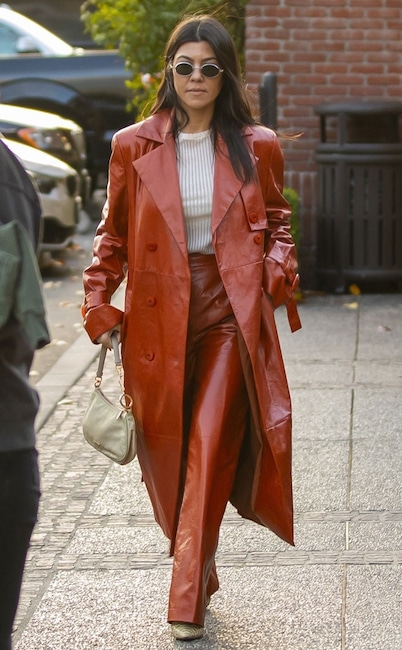 IXOLA / BACKGRID
Kourtney Kardashian

April 18
The Keeping Up With the Kardashians star proves Aries are driven, as the celebrity launched her own lifestyle website, Poosh, last year.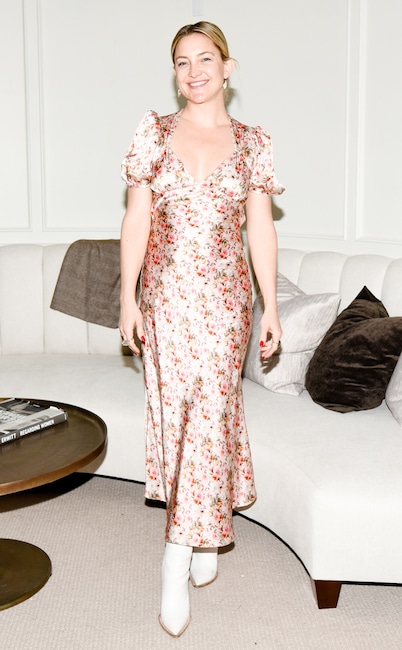 Owen Kolasinski / BFA.com
Kate Hudson

April 19
The actress helps her fans get their sweat on by running the fitness company Fabletics, which is known for their workout leggings.
var fbstarttime = new Date(); !function(f,b,e,v,n,t,s) { if (f.fbq) return; n = f.fbq = function() { n.callMethod? n.callMethod.apply(n,arguments):n.queue.push(arguments) }; if (!f._fbq) f._fbq = n; n.push = n; n.loaded =! 0; n.version = '2.0'; n.queue = []; t = b.createElement(e); t.async =! 0; t.src = v; s = b.getElementsByTagName(e)[0]; s.parentNode.insertBefore(t, s); }(window, document, 'script', 'https://connect.facebook.net/en_US/fbevents.js');
fbq('init', '1611373942516879'); fbq('track', 'PageView');
var fbendtime = new Date();

Source link