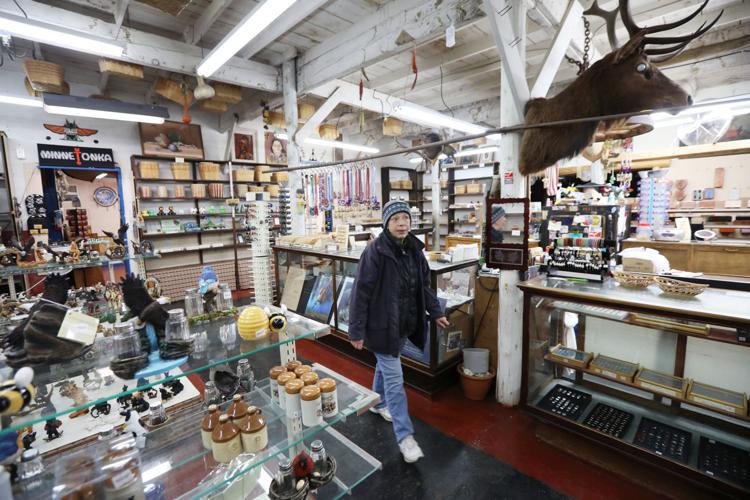 Duaine and Priscilla Counsell purchased the business from Duaine's father in 1940 before selling it to their daughter, Candice, and her husband, Henry Lukasavage in 1994.
Parson's, likely one of the oldest tourism businesses in the state, has remained a throwback and is divided into two sections. One building, constructed in the early 1970s, is typically open seven days a week and is home to a museum filled with Native American artifacts but also has space to sell beading supplies, jewelry and moccasins. There are bags of wild rice, leather pouches, bracelets, necklaces and postcards for sale, too. The museum includes copper arrowheads, war hammers, historic pieces of clothing with intricate beadwork, photographs, taxidermied animals and a belt made with porcupine quills from 1856.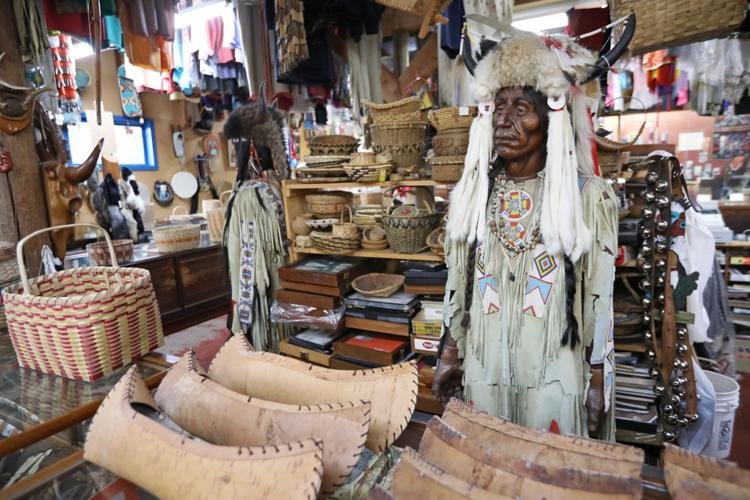 The displays include items from Ho-Chunk, Sioux, Chippewa and Oneida tribes.
"This case has got fully beaded vests, the middle one is dentalium shells from off the coast of Washington state," Henry said as he pointed out the collection, much of it from the 1800s. "The other one is an elk-tooth dress."
A neighboring building was constructed in 1927 and is home to four sections of retail. There are toys, gifts, T-shirts, pottery, and scores of trinkets and other vacation souvenir staples. The inventory is neatly organized, while the ceiling shows the original wooden beams used in the building's construction, two years before the Great Depression. Woven baskets, made by Native Americans, line the shelves.